Image Not Found!



BIZI YOGI REGISTERED YOGA SCHOOL
200 RYT TRAINING BEGINS JUNE 2018
GRANITE BAY, CA
WITH GUEST TRAINERS BLAKE MASON & ED FINK

BENEFITS OF OUR PROGRAM:

Flexibility - if you miss a day or weekend, you can make it up in another training program or by appointment.


Retraining -

If you went through the program you are free to enroll in future trainings and modules.
Teaching Opportunities - there are opportunities to teach right away upon certification of our program.
Creativity - focus on what you want to teach and we will help you get there.


Learn to teach your own personal style incorporating principles of cues, alignment and sequencing. Study
the most popular styles of yoga today. Be creative. This training includes the yin workshop and 3 training manuals. Books are separate.

Curriculum Subjects:

Teaching Methodology
Techniques, Training & Practice
Philosophy/Lifestyle/Ethics
Anatomy & Physiology

$2500 per person. Inquire about discounts for cash payment, early registration and Pulse members.
Affordable Financing Is Available. See link below.

Fridays 6-9 pm, Saturdays an Sunays 9 am to 7 pm






IF YOU MISS A WEEKEND, NO WORRIES, YOU CAN MAKE IT UP AT ANOTHER TRAINING. ,


VISIT WWW.BIZIYOGI.COM

916-761-1853

AFFORDABLE TEACHER TRAINING FINANCING IS AVAILABLE:

https://www.wefinance.co/studios/okunami_workplace_yoga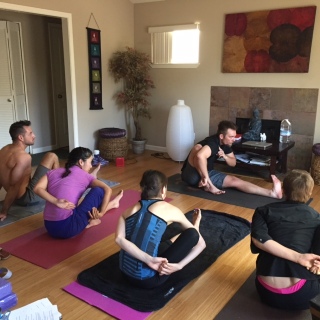 Image Not Found!
Image Not Found!
Image Not Found!